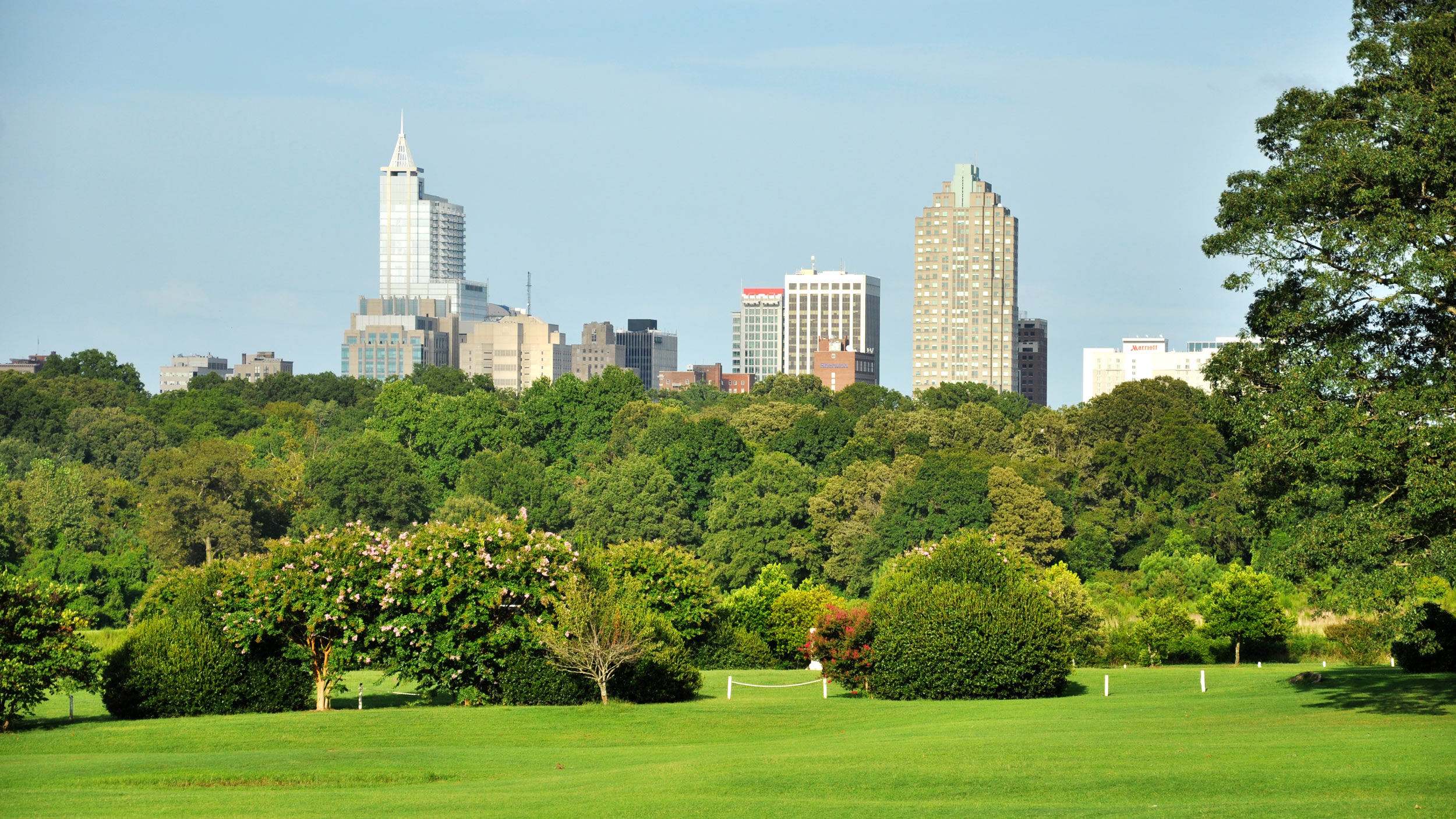 How to participate on Neighborland 
1. Join the conversation
Share your ideas, support your neighbors (tap the "me too" button), and share comments by
choosing any of the questions on our home page
.
2. Gather support
Share this website with your family, friends and neighbors. Encourage your neighbors to share their support or feedback on what could make our ideas better for everyone.
3. Join a workgroup
Dix Park Master Plan Workgroups will enrich the planning process by providing topic-specific expertise. Members of the workgroups will be involved in public outreach and engagement. If you are interested in joining a workgroup, please
click here
for more information and to sign up.
4.  Enjoy park programs and events
There is a lot of fun stuff happening at the park!  Please
click here
to find out more! 
Frequently Asked Questions

What is the Dorothea Dix Master Plan?
The Dorothea Dix Park Master Plan process represents an unprecedented opportunity to create America's next great public park. Dix Park is truly a special place that has the potential to capture the imagination of the world with compelling, courageous and innovative ideas.
Over the next two years, world-renowned landscape architect Michael Van Valkenburgh and a team of local and national experts will lead the creation of a visionary Master Plan that will define and guide the creation of Dorothea Dix Park. Creating an iconic and inclusive public space requires robust and sincere community engagement. We need your help to create a park for all of us, one that will truly serve everyone in Raleigh, Wake County, the Triangle, and the entire State.

When can I visit Dorothea Dix Park? 
Dorothea Dix Park is open to the public daily from dawn to dusk. However, since DHHS headquarters is also there, we ask that visitors be respectful of employees and avoid all buildings and parking lots during business hours. Please note, all City of Raleigh ordinances and park rules apply at Dorothea Dix Park.
What's going on at the park?
There are a variety of upcoming programs, events and activities.
Click here
to view a list of upcoming events.
Where can I park? 
There is currently limited public parking available during business hours.  After business hours there will designated parking lots available for public use. 
Click here
to download the Dix Park Access & Parking Map.
Are there restrooms and/or concessions available at the park?
Currently there are porta johns but no concessions at the park.  Please come prepared!  

What's the plan for Dorothea Dix Park? 
The City of Raleigh initiated a master planning process in fall 2017. There will be significant opportunities for public involvement during the two-year master planning process. 

When and how did the City acquire Dorothea Dix Park?
On July 24th, 2015 the City of Raleigh acquired from the State of North Carolina 308 acres, commonly known as the Dorothea Dix Park, for the purposes of creating an extraordinary park for citizens and visitors of Raleigh to enjoy.  The City acquired Dix Park for $52,000,000.  The acquisition process lasted several years and was the successful result of collaborative leadership from the City, State of North Carolina, business and community leaders, and nonprofit and private sector support.
Aren't there leases on the campus?
Yes, the City leases back large portions of the property to the State for DHHS administrative operations.  The City also leases areas of the park to Healing Transitions, NC State University and the North Carolina Futbol Club. 
What is the Dorothea Dix Park Conservancy?
The Dorothea Dix Park Conservancy is the City's non-profit partner supporting the planning of Dorothea Dix Park. For more information, visit our website:
DixPark.org
.
Can I host an event at Dorothea Dix Park?
Yes, if you are interested in hosting an event at Dorothea Dix Park please contact the City's Special Events Office at (919) 996-2200 or
specialevents@raleighnc.gov
. There are certain fees, permitting requirements, reservation limitations, etc., that you will need to consider.
Where can I get more information? 
Who should I contact? 
All questions and inquiries about Dorothea Dix Park should be directed to
info@dixpark.org
or (919) 996-3285.