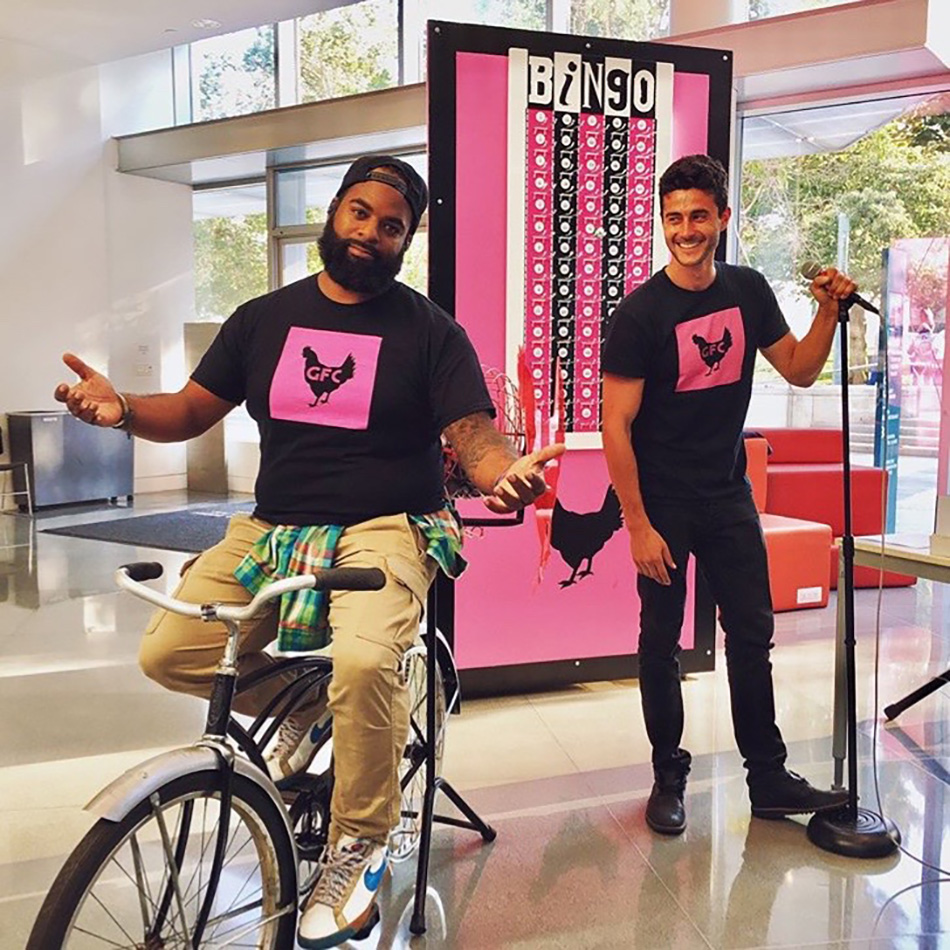 About Gentrifried Chicken
GFC takes old familiar games and remixes them into vehicles for the transmission of vital historical and geographic knowledge. Our game show style events put the shine on and lift up wisdom keepers with the long historical view, while offering everybody an opportunity to deepen their knowledge of place. But where do the questions for these game shows come from? What historical and geographic knowledge is worth checking for? Good question. That's where you come in. 
Our games are based on a community generated archive of questions. We want to know things like, What's something crucial about the city you live in that you couldn't learn through a Google search? What's something that you think everyone in your city should know? What's something that long time residents are likely to know that a recent arrival might not? The local legends and culture setters who never made it to national prominence; the music hall that used to be where the multiplex is now; the quirks of history that left their names on parks and neighborhoods.
We're asking all of our neighbors, no matter what city you live in, to help us build the archive, so that we can keep gathering audiences, playing games, and sparking conversations. There's no such thing as stupid questions. You can ask questions that you'd like to see someone else answer, or even questions that don't have objective answers. This is place to brainstorm, and to think collectively about what kinds of knowledge we want to see honored and preserved.


How to get involved
Submit your questions here or tweet "Q: [your question] A: [your answer] #eatgfc #foodforthought." Visit our
website
to find out more about what we're doing and where you can play. If you have any questions, please email us at
eatgfc@gmail.com
.
About Field Work
Field Work
is a new partnership between
YBCA
and Neighborland, with deep participation by the
YBCA Fellows
and supported by the
National Endowment for the Arts
. The goal of Field Work is to empower residents in San Francisco and Oakland to shape the development of their own neighborhoods.