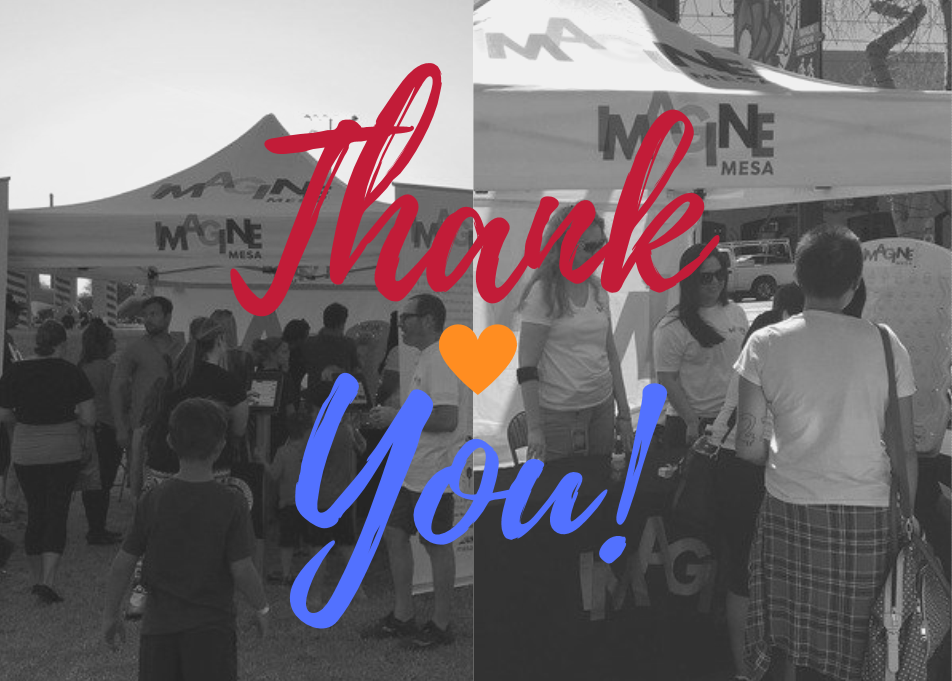 Thank You For Participating in Imagine Mesa!
Thank you for contributing to Imagine Mesa to make Mesa an even better place to live, work and play! Since we launched ImagineMesa.com in June 2017, more than 65,000 people have visited the site, and 10,000 people have shared, commented or supported an idea. Now it's time to take the next step.    
What's next? 
And make sure you stay up to date with City happenings by following the City of Mesa on social media: 
Where can I share new ideas? 
Although the Imagine Mesa campaign is closed to new ideas, the City of Mesa always wants to hear your feedback and ideas, which
you can provide on mesaaz.gov
.