Thank you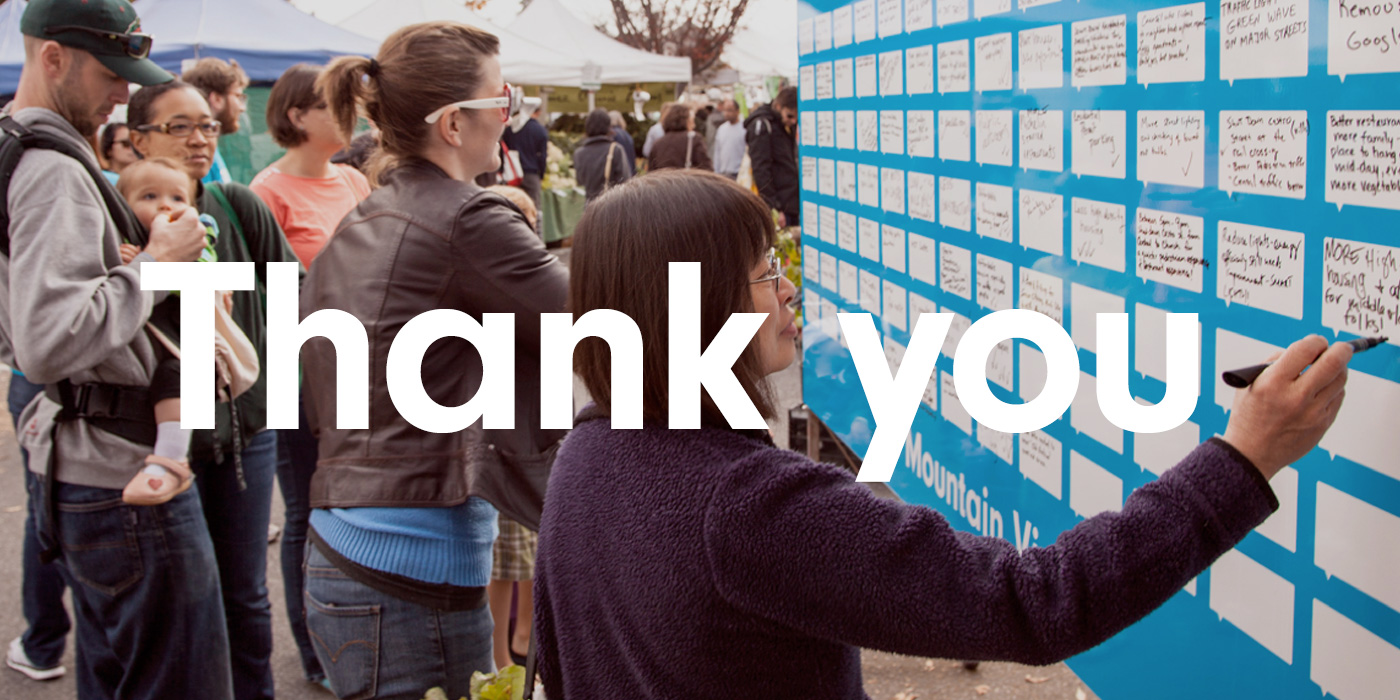 Thank you for using Public Square to make Mountain View an even better place to live! Since we launched Publicsquare.org in 2013 over 2,500 people have participated. You've shared your ideas for Mountain View, supported your neighbors' ideas, and together, made change happen. And special thanks to the Mountain View city councilmembers and staff who signed up to listen. Here are some of the great ideas that Public Square supported:
- Kavita would like a
volunteer-run urban garden
. She's gathering supporters for permanent  community gardens at the city's newest park at 771 North Rengstorff Avenue.
What's next? 
In October 2015, we'll be wrapping up Public Square in Mountain View. We'll be using everything we learned here to make communities around the Bay Area even better places to live. But don't worry! While things will look a little different, not much will change. All your ideas will remain on
Neighborland
, and your log-in won't change either. So, please continue the conversation. How can we make Mountain View a better place for everyone?
About Greenbelt Alliance
Public Square is a project of Greenbelt Alliance. For nearly 60 years, we have shaped the amazing places of the Bay Area to protect the region's open spaces and ensure everyone can live in a thriving neighborhood that they are proud to call home. Please stay in touch to learn more about our work in Silicon Valley and beyond! Sign up for monthly news at
www.greenbelt.org
.
Thank you,
Matt Vander Sluis
Program Director
Greenbelt Alliance