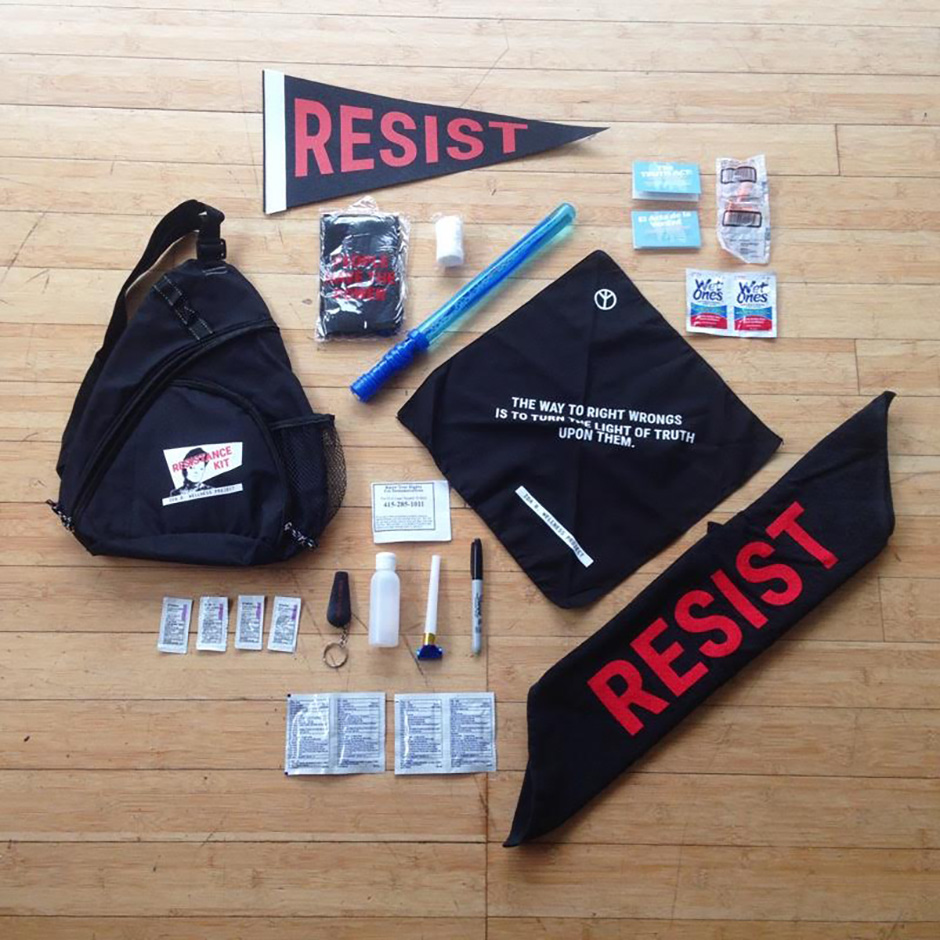 About
The Ida B. Wellness Project encourages communities to consider what they need to feel safe and free. With input from residents, the Love + Resist Kit will arm community members with information and objects they need to safely resist the many ways in which our communities and values are under attack.
Our goals for the Love + Resist Kit are to produce and disseminate actual toolkits to be used by resisters/activists/protestors/community members. These kits will contain information about legal rights and whom to call for help, as well as objects such as bandages, masks and lozenges to protect against/counteract the effects of pepper spray, etc. Each of the tools in the kit serve to promote safety while engaging in resistance that is often met with state violence and repression.
This project is part of
Field Work
, a new partnership between
YBCA
, the
YBCA Fellows
, and Neighborland, supported by the
National Endowment for the Arts
. 
How can we improve the toolkit?
Community suggestions collected, in no prioritized order: 
Protest Songs on occupella.org 
Protein Bar or snacks (astronaut ice cream)
Sunscreen (2 votes for this) 
Hat (2 votes for this) 
Laminate legal cards in kit please   
Water / Water Pouch (to stay hydrated)   (2 votes for this) 
Blank Sign / CardBoard / foldable sign that fits into kit for people to write on
Flashlight
Phone #s for more than 1 legal aid group
Eco-friendly Glitter
Public Transportation card or fare
Malox for tear gas
More translation for legal cards
Put sticker on sharpie that says 'write important phone #s on card' 
Flowers
'Do not engage or react to violent behavior' reminders (on headband? Tshirt? The more visible the better
USB charger
City Map
Safety Pins
Ziplock Bags
N95 Mask
Silver Emergency Blanket
Balloon
Tampons
Blank Tshirt to write on 
Clear bags (for expedited entry/to clear security into/at protests) 
Mini-booze bottles + mixer  (*2 votes for this) 
Something that is reflective or lights up (for night protests + safety
Link to police scanner App(s) "5-0" 
Card suggestions 'don't talk to the police' #F12
Gloves
Legal Aid Hotline
Rubber Bands
Note to encourage people to memorize some important phone #s
Body Cameras
Include card with info on history of project, Ida B connection, how to get more packs, how to help support creation of more packs